26th Annual Family Law Conference 2023
Learning, networking, socializing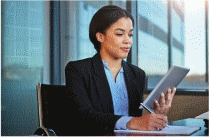 Product Number: 2230169RBC
CLE Credits, earn up to:
6 substantive credits, 0 ethics credits

CLE Credit Note

Add to Favorites List
Product Description
Agenda & Materials
Faculty
Pricing
Product Description

Product Description

MCLE is pleased to offer this program to an in-person audience at our Boston conference center in addition to the live and recorded webcasts. Masks are encouraged.

MCLE is pleased to present its twenty-sixth annual comprehensive Conference developed exclusively for family law practitioners! This year's Family Law Conference, featuring leading practitioners, experts, and judges, examines a number of sophisticated issues and provides timely, practical information for all levels of practice. Conference highlights include sessions on alimony and child support, civility, and cryptocurrency.

Also included are the annual case law review, an update on the state of the Probate and Family Court from Chief Justice Casey, wisdom and guidance from seasoned practitioners, and an opportunity to learn about cases involving children who resist/refuse parenting time. Attendees receive the Massachusetts Family Law Sourcebook & Citator 2023 at no extra charge.

Agenda

Agenda & Materials

9:30am - 9:35am

9:35am - 9:50am

State of the Court with Chief Justice John D. Casey

9:50am - 10:35am

Dealing with the Double Dip

10:35am - 11:05am

11:05am - 11:15am

Networking and Refreshment Break

11:15am - 12:45pm

Resist/Refuse Dynamics and GAL and Family Therapy Interventions

Dr. Mira Z. Levitt, Ph.D.,

Co-Parenting Assessment Center , Natick

James L. Brick, Esq., Brick, Jones, McBrien & Hickey LLP

, Newton

Premela G. Deck, Esq., SD Law, P.C. , Canton

Dr. Jessica P. Greenwald O'Brien, William James College - CECFL , Newton

12:45pm - 1:45pm

1:45pm - 2:30pm

Self-Care, Managing Time, and Practicing with Civility

Eric J. Parker, Esq., Parker | Scheer LLP

, Boston

Andrew D. Kang, JD, LICSW,

Boston Professionals Counseling LLC , Boston

Cynthia T. Runge, Esq.,

Peridot Family Law LLC , Boston

Jared D. Correia, Esq.,

Red Cave Law Firm Consulting , Beverly

2:30pm - 3:15pm

Cryptocurrency Forensics

Mark DiMichael, Citrin Cooperman Advisors LLC , New York
Katerina Gaebel, Citrin Cooperman Advisors LLC , New York


3:15pm - 3:30pm

Networking and Refreshment Break

3:30pm - 4:30pm

Beyond Cavanagh: The Interplay Between Alimony and Child Support

Marc D. Bello, CPA/ABV, CVA, MAFF, Edelstein & Company LLP

, Boston

Hon. Edward F. Donnelly, Jr., Middlesex Probate and Family Court, Commonwealth of Massachusetts (Ret.)

, Cambridge

Stephanie E. Goldenhersh, Esq.,

Harvard Legal Aid Bureau , Cambridge

Michael P. Judge, Esq., Casner & Edwards LLP

, Boston

Special Program Materials:

Please Note

MCLE webcasts are delivered completely online, underscoring their convenience and appeal. There are no published print materials. All written materials are available electronically only. They are posted 24 hours prior to the program and can be accessed, downloaded, or printed from your computer.

Faculty

Pricing

Fees

$247.50 - MCLE Sponsor Member
$137.50 - New Lawyer
$137.50 - Pending Admittee
$137.50 - Law Student
$137.50 - Paralegal
$275.00 - All Others

To apply for a need-based scholarship for this program, email

scholarships@mcle.org

.

Available FREE with an MCLE OnlinePass® subscription.
TOP