25th Annual Personal Injury Law Conference 2023
Spotlight on the major issues that impact your practice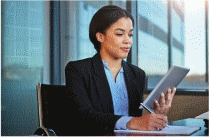 Product Number: 2230072RBC
CLE Credits, earn up to:
6 substantive credits, 1 ethics credits

CLE Credit Note

Add to Favorites List
Product Description
Agenda & Materials
Faculty
Pricing
Product Description

Product Description

Celebrating 25 years, this signature Conference for the personal injury law bar brings you up-to-date on key topics and developments. Hear from nationally renowned authorities in the field of personal injury law and members of the judiciary. The fast-paced agenda provides timely updates, answers to ethics questions, practice tips, and unique insight from practitioners at the forefront of current personal injury law practice—Brian Carney demonstrates visual aids that make timelines more compelling and Joseph Berman looks at the ethical issues facing personal injury lawyers.

Conference Highlight! Featured speaker Joshua Koskoff, lead counsel for victims of the Sandy Hook, Uvalde, Buffalo and Mandalay Bay mass shootings, speaks about his innovative tactics and unprecedented success against the gun manufacturers that make and market the assault rifles used in massacres, including their historic $73 million settlement that is serving as a blueprint for tackling the nation's epidemic of gun violence.

PLUS! Our just added Her Honor panel features two of the judges from Lauren Stiller Rikleen's book, Her Honor, a collection of personal stories by and about some of the country's most respected female judges. Each chapter author openly shares nuanced stories of challenges and successes, including the inequality, bias, and other barriers they faced and overcame in their lives. Joining Attorney Rikleen on the panel are former U.S. District Court Judge Nancy Gertner and former Supreme Judicial Court Justice Fernande Duffly

Agenda

Agenda & Materials

9:30am - 9:40am

9:40am - 10:40am

Taking on Goliath: Holding Gun Manufacturers Accountable to Victims of Gun Violence

10:40am - 11:40am

Staying out of Trouble in the 21st Century

11:40am - 11:55am

Networking and Refreshment Break

11:55am - 12:55am

Don't Just Tell Your Story, Show It

12:55pm - 1:55pm

1:55pm - 2:45pm

2:45pm - 3:00pm

Networking and Refreshment Break

3:00pm - 3:45pm

Arguing Damages in Closing

3:35pm - 4:30pm

Special Program Materials:

Please Note

MCLE webcasts are delivered completely online, underscoring their convenience and appeal. There are no published print materials. All written materials are available electronically only. They are posted 24 hours prior to the program and can be accessed, downloaded, or printed from your computer.

Faculty

Pricing

Fees

$247.50 - MCLE Sponsor Member
$137.50 - New Lawyer
$137.50 - Pending Admittee
$137.50 - Law Student
$137.50 - Paralegal
$275.00 - All Others

To apply for a need-based scholarship for this program, email

scholarships@mcle.org

.

Available FREE with an MCLE OnlinePass® subscription.
TOP